---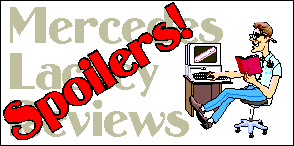 Maintained by Jerry Cullingford (Click here to mail)
---
Spoilers ahead!
---
The next page contains spoilers, typically details of the plot, which may spoil your enjoyment of the story if you know them in advance.
---
Click here
if you've already read the story, or want to carry on anyway, or
---
Select 'BACK' on your web browser to return to previous page, or
---
click here to return to reviews index...
Jerry Cullingford