---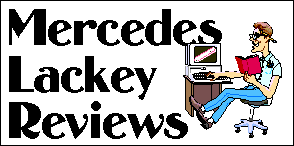 Maintained by Jerry Cullingford (Click here to mail)
---
Last Updated: Wednesday 19th July, 1995
---
Who's Who?
---
Come on in, the water's fine!
If you'd like an entry in here, drop me some email (see below), and I'll try and add you in.
---
Jerry Cullingford:
That's me, the guy who maintains the review pages. I live in the UK, and currently work for Crosfield Electronics.
---
Ian Macdonald
Ian has put together some excellent Mercedes Lackey pages.
---
Melanie Dymond Harper:
Mel's the person who runs the mercedes-lackey mailing list - she says it's like herding cats, but I don't think we're that bad. Well, not all the time anyway...
---
Tamra Heathershaw-Hart
Hmm - send me something to put in here :-). Another member of the Mercedes-lackey mailing list.
---
Barra (Barbara G. Jacob-McDowell)
Plays the harp, as well as being a mailing list member.
---
(click here if you want to mail me YOUR details to add)
(Be sure to indicate what the comments apply to!)
---
click here to return to reviews index...
Jerry Cullingford