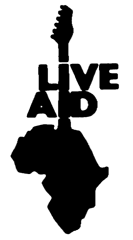 THE GREATEST SHOW ON EARTH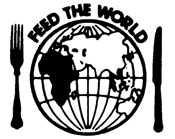 July 13th, 1985
THIRTY-EIGHT YEARS ON...
See some of your Live Aid memories here, here and here).
---
---



Introduction

This is not an official production of the Band Aid Trust or anyone connected with it. It is merely an attempt to remind people of the great day that was Live Aid, thirty-five years later on.

All of the Band Aid/Live Aid graphics are used without permission, but with respect. Doubtless they are copyright, and I will be happy to include suitable acknowledgement if requested, but none of the materials I have explicitly state to whom such acknowledgement should be made.



Update 18: (2nd October 2023): Live Aid to be turned into a musical

. I am unsure how I feel about this! It apparently will not feature people trying to recreate the artists' performances, which is good (yes, Rami Malek was stupendous as Freddie Mercury, but...). We shall see.




Update 17: (13th July 2022): The anniversary check for dead links, plus another memory added to the reminiscences!




Update 16: (13th July 2020): Wow, thirty-five years on, now (and twenty-five years since this page went live). Feeling even older!




Update 15: (13th July 2016):

To commemorate this year's anniversary, we've got a great new page added - a gentleman called Bernardo Junco sent me a great write-up at the end of last year of

his trip to Live Aid

. Great story and he was one determined youngster!




Update 14: (12th July 2015): Another five-yearly update -- although, in fairness, I have added a few more memories to those pages in the meantime...




Can't believe it is thirty years since the concert itself, still less that it's twenty years since I put up this page. I'm fairly certain it's the oldest Live Aid-related page out there.




Update 13 (11th July 2010): Oh look, it's time for the five-yearly update to this page! I now have links for everyone who played -- yes, even Bernard Watson, thanks to Wikipedia.




Update 12 (14th July 2005):

I did eventually get a pair of tickets for Live 8 in Hyde Park, London. I've finally finished the (rather long) writeup, and you can find it

here

.




Update 11 (13th July 2005):

TWENTY YEARS. Suddenly I feel old. ;) I have added a

lot

more memories onto the site (

here

).




Update 10 (13th June 2005):

Good luck to all who have applied for

Live 8

tickets! (Note: all links to the Live 8 site are to an archived version via the

Wayback Machine

; the site itself appears to be dead now.)




Update 9 (3rd June 2005):

Well, doubtless you've all heard about the forthcoming

Live 8

concerts! If you went to the original Live Aid gigs, there are plenty of reporters out there keen to talk to you (I have now deleted the specific requests since they were time-sensitive).




Also, I've been very remiss about posting a link to Rich Zielinski's excellent site. He was heavily involved in the behind-the-scenes production in Philadelphia and has a wealth of photos, schematics and the like to look through. (

July 2010

: Rich's site was unfortunately on Geocities and is thus no longer active. If the content's up anywhere else, do feel free to tell me.

July 2020

: of course the Wayback Machine have it! You can find their archived copy

here

.)




Update 8 (9th November 2004): I've been contacted by Charlie Williams at Brook Lapping, an independent TV production company based in London, who are making a documentary for the BBC to mark the 20th anniversary of Live Aid, next year. (Charlie was looking for people who had been to the concert; the request was time-sensitive so I have now deleted it.)





Update 6 (8th March 2004):

AT LAST!!!! Apparently bids are now being taken for the rights to release Live Aid on DVD this coming Christmas, 20 years on from the original Band Aid single. See the BBC News article about it

here

. This comes shortly after a raid in which pirated DVDs of the concert

were confiscated

.




As soon as I have any information about pricing, availability, anything else at all, I'll let you folks know.




Excuse me while I do the Happy Dance :)




Update 5 (12th July 2000): I figured it was time that I went through and cleared out some of the (many) dead links, so all of the current links should now be up and running. Let me know if not. I still don't have a link for Yu Rock Mission or for Bernard Watson, but it's an astoundingly good way of spotting people who've copied this page to their own sites. Please don't do that. My link for Autograph also seems to have died, updates appreciated.




Apparently "Do They Know It's Christmas?" now appears on a couple of Christmas compilations and also, perhaps more usefully, on Ultravox's Greatest Hits collection, so you should be able to lay hands on a copy if you want one. No, there is still no Live Aid video, CD, DVD or anything else available, to the best of my knowledge. there is now!




Fifteen years ... my goodness, where does the time go.




Update 4 (6th January 1997): If someone knows of a link even slightly relevant to either Yu Rock Mission or the hugely-famous Bernard Watson, will they please let me know where it is? I've got something for everyone else who played, now.




Also, I'm planning to add a Frequently Asked Questions file at some point, but to deal with the two most frequently asked; no, there is no Live Aid video or CD available -- I believe this is because of various copyright and clearance problems -- and the Band Aid single has not been re-released since 1985 as far as I am aware, so those wanting copies will have to haunt their local second-hand record dealers. Sorry, folks.




Update 3 (3rd January 1997): Voted the 80s Server's Totally Awesome! Site of the Day for December 29th 1996.




Update 2 (December 20th 1996): I've added another (large!) batch of reminiscences to the Memories page, and I'm in the process of fixing dead links; it's a long process, though, so bear with me...




Update (August 5th 1995):

I've added some more links to the

Further Reading

section. So far, over 1300 people from (at least) 32 countries have visited this site. Some of their

memories

of Live Aid are available. This has also been voted one of the top 5% of sites on the Web. Thank you all.




---



Why was Live Aid held?


Live Aid, like Band Aid before it, was held to raise money for victims of the famine in Ethiopia.

Michael Buerk's BBC documentary in October 1984 brought home the true horror of the situation to people in the UK, and shortly thereafter Bob Geldof brought about the recording of the Band Aid single. Several other countries and organisations followed suit (the best-known being USA for Africa with "We Are The World"), until in early 1985 the idea of a concert to raise money for the cause was suggested.

Eventually the concert mushroomed into sixteen hours of music from around the world, featuring many of the biggest stars of the time. At the last estimate, it had raised over $100 million.


---
Band Aid
Band Aid was the name of the group which recorded the original single "Do They Know It's Christmas? / Feed The World". Written by Bob Geldof and Midge Ure, the song was recorded on November 25th 1984 by a group consisting of almost 40 of the UK and Ireland's best-known pop stars of the time. Originally Geldof hoped to raise £72,000 for charities from sales of the single, but that estimate was exceeded almost immediately the record went on sale; it went on to sell over three million copies in the UK, becoming the best-selling record ever (at the time), and to raise over £8 million worldwide.


---
---
Credits

For tracking down band information: Alta Vista, Yahoo, Lycos, Google, the Ultimate Band List (formerly at ubl.com), Wikipedia.
For timing information - "Live Aid", pub. Sidgwick & Jackson 1985, ISBN 0-283-99315-4
General background: Live Aid programme (bought on the day), Bob Geldof's autobiography "Is That It?", pub. (paperback) Penguin 1986, ISBN 0-14-009363-X . Also looking forward to reading my recently-acquired copy of Dylan Jones'The Eighties: One Day, One Decade which I'd somehow not heard of before.
Flags: information from Christopher Vance's collection (which seems to have gone away)
The author would be interested to receive your memories of Live Aid; please say if it would be permissible to put them up on the Web or not. She would also be interested to hear of further appropriate links.
---
---
© mdh 1995-2023
---
Hosted by Herald Information Systems.